How to get FUCKs using EtherDelta
1
Create an ethereum wallet
FUCK Tokens are stored in Ethereum wallets because they're a subtoken and run on the same blockchain. Many websites can help you create an Ethereum wallet, though for this tutorial we advise using MyEtherWallet due to how simple and secure it is.
Make sure to follow the instructions closely - you should finish with four things (keystore file, password, private key, public key).
There are many websites which allow you to exchange regular currencies for Ethereum, though for this example we will be recommending coinbase. Once you have created an account on the website, you should be able to purchase Ether with your preferred payment method (coinbase has a very simplistic user interface).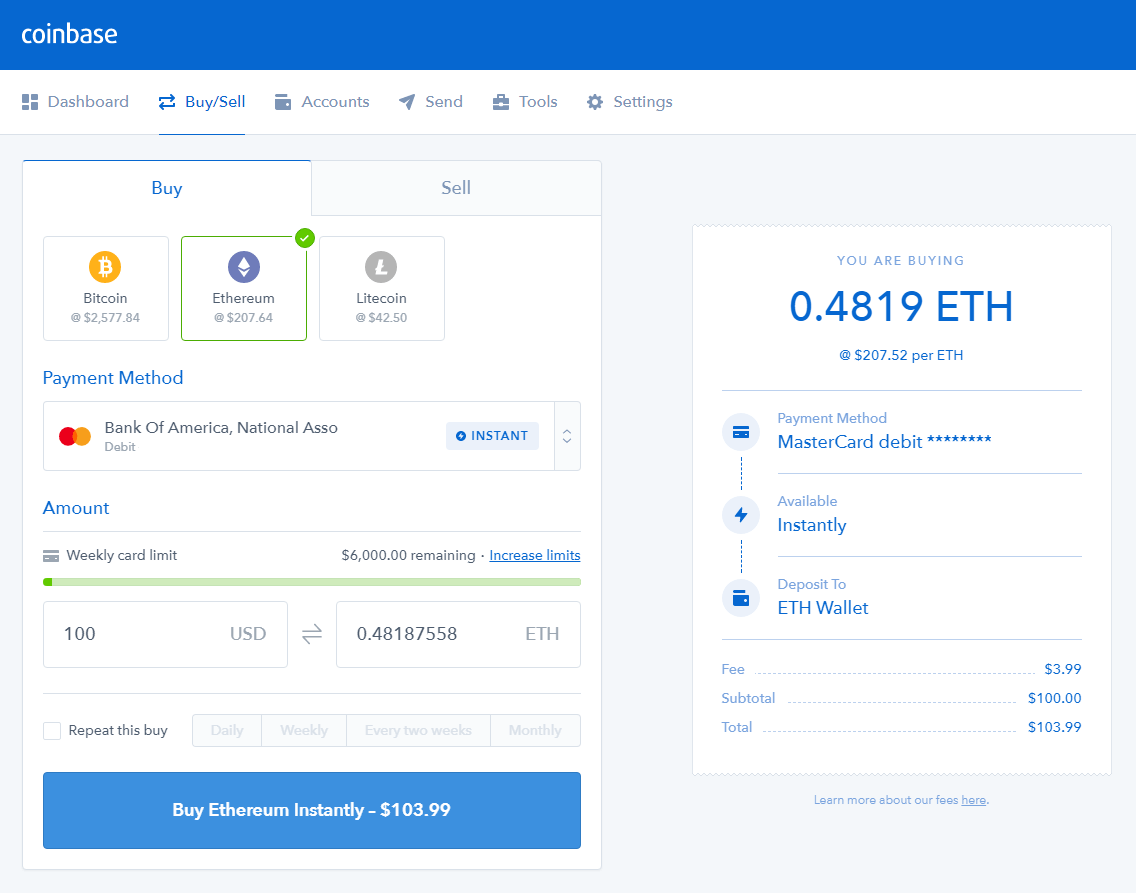 3
Transfer ether from coinbase to your wallet
Although coinbase can store your Ether, it can't hold tokens and therefore you must transfer your Ether to the wallet you made earlier.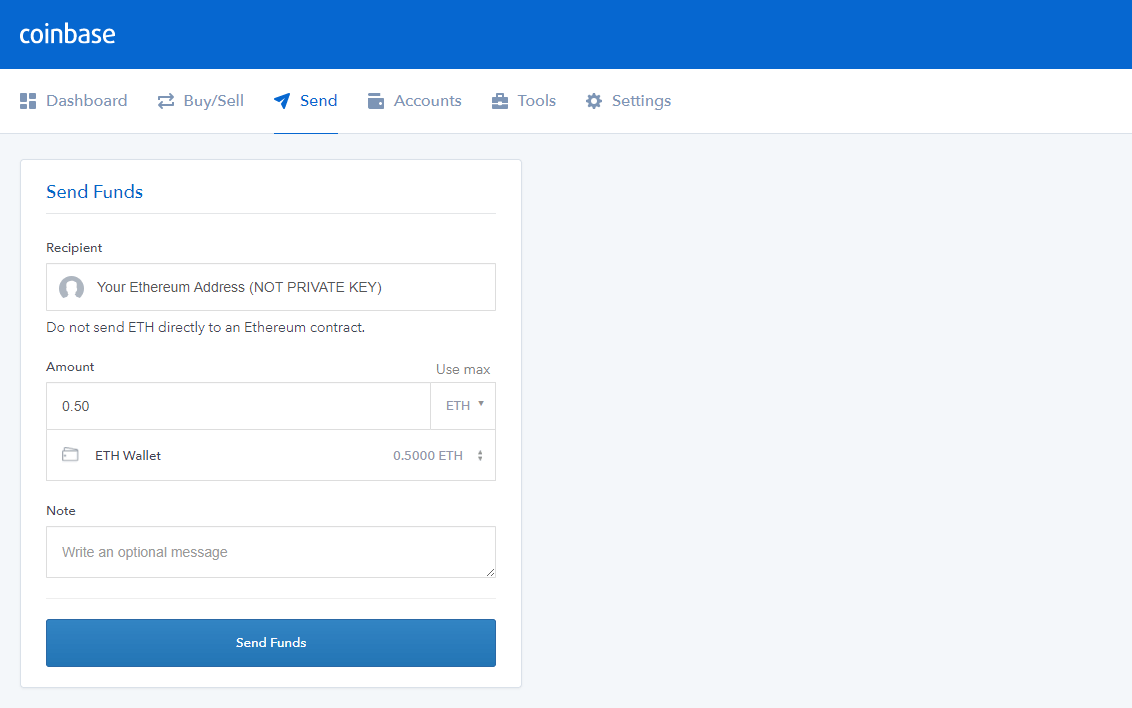 4
Add your wallet to EtherDelta
In order to buy FUCKs with your newly acquired ether, you must use an exchange. FUCK Token is currently listed on EtherDelta and, although overwhelming at first, is easy to use.
Navigate to EtherDelta and click "Select account", then "Import Account". Enter your public and private key.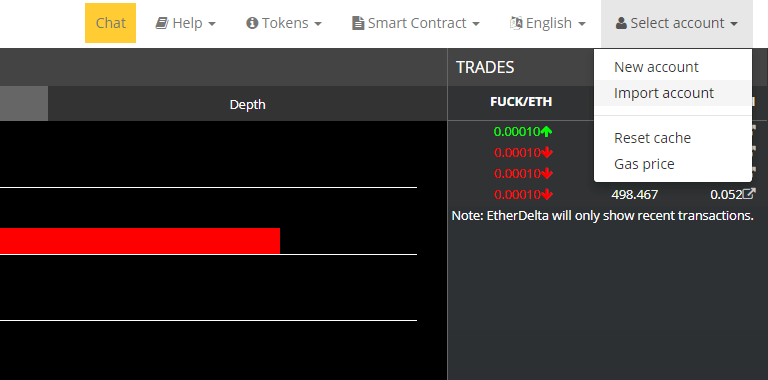 5
Transfer ethereum to EtherDelta
On the left of the page you should see a "balance" section where you can deposit your Ethereum into EtherDelta. Deposit the most you can whilst leaving 0.01 to cover the transaction fees (eg. You have 0.5 ETH, deposit 0.49 ETH).

There are two ways to get FUCKs, you can either fulfil a sell order or place a buy order.
When fulfilling a sell order (red text) you conform to the rate set by the seller. If you're doing it this way, click the order you'd like to fulfill and just press buy - the transaction should be created (skip to step 7).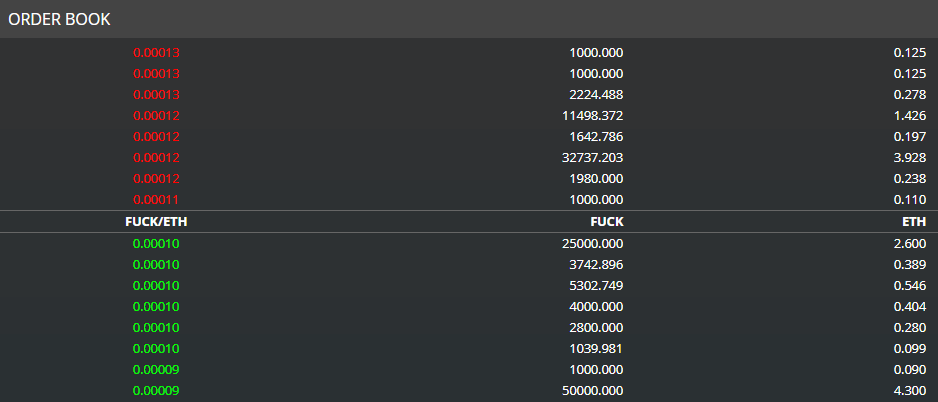 If you'd rather create a buy order (which can be cheaper), find the "new order" section and fill the input boxes accordingly. If you're unsure on what FUCK/ETH value you should input, look above at the green orders in the order book, the top one is the cheapest buy order currently listed and will generally be the next one to be fulfilled - input something similar or higher for a fast transaction.

7
Transfer FUCKs from EtherDelta to your wallet
Similar to how you transferred your Ethereum to EtherDelta, withdraw your funds using the interface under the "balance" section.